Vehicle Maintenance Tips: Maximize Performance and Reliability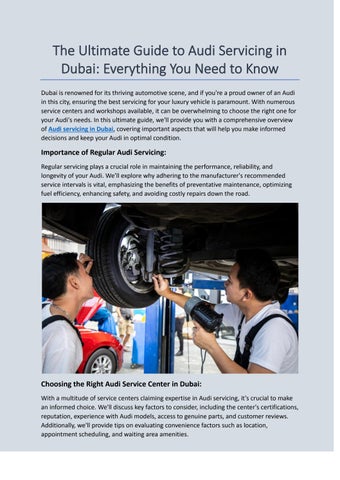 Regular vehicle maintenance is crucial for ensuring its optimal performance and longevity. By following these vehicle maintenance tips, you can keep your vehicle in top shape and avoid costly repairs down the road.
Credit: abrhouston.com
Importance Of Regular Maintenance
Regular maintenance is crucial for the optimal functioning of your vehicle. It ensures that all components are in good condition and increases their longevity. By neglecting maintenance tasks, you risk facing numerous issues in the future. You may experience reduced fuel efficiency, costly repairs, and even breakdowns.
On the other hand, adhering to regular maintenance offers several benefits. Firstly, it enhances your vehicle's overall performance, providing a smoother and safer driving experience. Secondly, it helps identify and address potential problems early on, preventing major breakdowns. Additionally, regular maintenance can improve fuel efficiency, saving you money at the pump.
Furthermore, it also contributes to reducing harmful emissions, making your vehicle more environmentally friendly. Therefore, prioritizing regular vehicle maintenance is essential for a hassle-free and cost-effective ownership experience.
Essential Maintenance Tasks
Performing regular maintenance on your vehicle is crucial to keep it in top condition. One important task is changing the engine oil and replacing the filter for optimal performance. Another essential step is checking and maintaining fluid levels to ensure everything functions smoothly.
It's also important to inspect and replace air filters to maintain clean air flow. Monitoring tire pressure and treading is necessary for both safety and fuel efficiency. Cleaning and replacing spark plugs help to maintain proper ignition and fuel efficiency.
Additionally, taking care of the battery, ensuring it is clean and properly charged, is vital for avoiding sudden breakdowns. Lastly, don't forget routine brake system checks and maintenance to ensure smooth and safe stopping. Regular vehicle maintenance will extend the life of your car and save you money in the long run.
Longevity And Performance Enhancement Tips
Longevity and performance enhancement for your vehicle can be achieved through a few simple measures. Start by using high-quality fuel and lubricants to ensure optimal engine performance. Regular cleaning and detailing not only keep your vehicle looking great but also help maintain its condition.
Remember to properly store and protect your vehicle from the elements, as exposure to harsh weather can cause damage. Choosing the right tires for your vehicle is crucial for both safety and performance. Lastly, practice proper driving techniques such as smooth acceleration and braking to improve fuel efficiency and overall performance.
By following these tips, you can ensure that your vehicle remains reliable and efficient for years to come.
Conclusion
Taking care of your vehicle is crucial for its longevity and performance. By following these vehicle maintenance tips, you can ensure that your car remains in top condition for years to come. Regularly checking and replacing fluids, inspecting tires, changing filters, and keeping the exterior clean are small steps that can make a big difference.
Moreover, scheduling routine professional inspections can detect and address any issues before they escalate. By doing so, you can save yourself time and money in the long run. Remember to keep a record of maintenance and repairs, as this can help you stay on top of your car's needs.
By giving your vehicle the attention it deserves, you can enjoy a safe and reliable driving experience. So, make these maintenance tips a part of your routine and keep your car running smoothly.